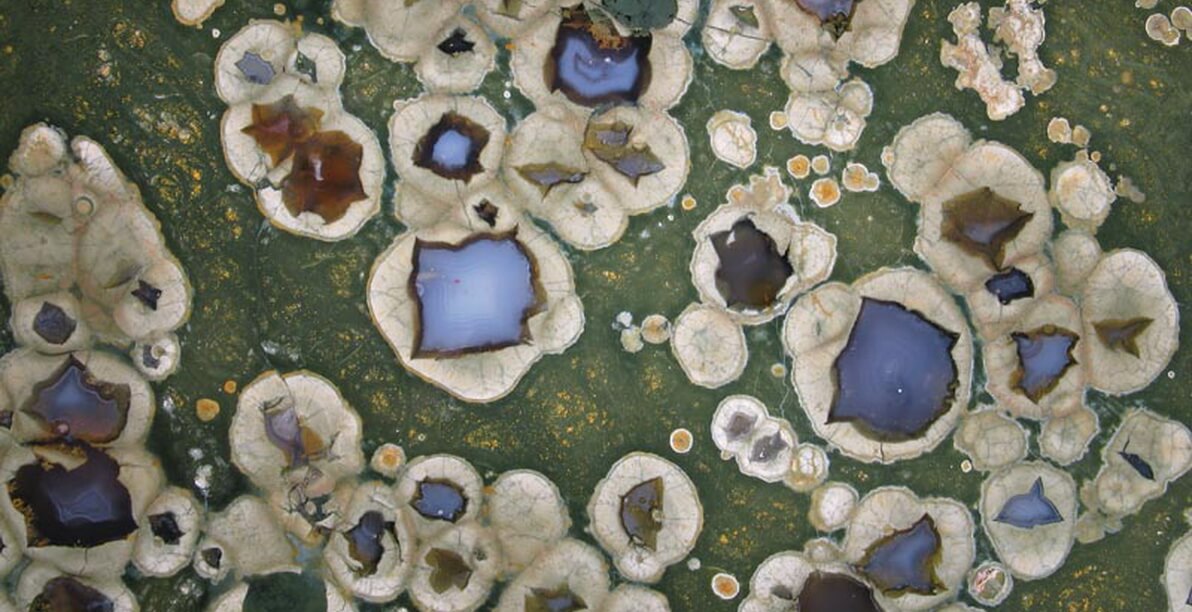 About Us
In 1963 when Bert & Gwen Kayes first started commercial mining of the Marlborough Chrysoprase and Mt Hay Thunderegg and Rhyolite deposits, they did not imagine they were initiating a future family business – Aradon, established in 1986.
Today, Aradon owns mines in Queensland, Western Australia and the Northern Territory and operates the Mt Hay Gemstone Tourist Park, first opened to the public in 1974 – famous for it's 120 million year old Thundereggs. Mt Hay is also the company's base for the manufacture of Australian themed pewter souvenirs and gifts.
Specialising in the mining of Green Rhyolite (Rainforest Jasper), Thundereggs, Variscite, Black Tourmaline, Marra Mamba Tiger Eye & Jasper, Printstone, Crazy Lace Agate and others, Aradon exports its rough stones and polished pieces worldwide.
Aradon regularly attends trade shows such as the Tucson Gem and Mineral Show to exhibit and market their products.
Aradon is proud to present the natural beauty of Australian gemstones to the World.
If you are thinking Australian stone, think Aradon.
Family Owned Business for 30 Years
Click below to find out more about Mt Hay Gemstone Tourist Park
Find out more